Testing connection with a wearable
Testing sensor gives you confirmation the wearable is connected properly, and the companion app is sending data about your movement.
| | |
| --- | --- |
| | Testing sensor is not supported by Garmin wearables and FitBit. |
Settings → Wearables → Test sensor
During the Test sensor, the app connects to the selected wearable, confirms the proper connection and then shows you the detected movement.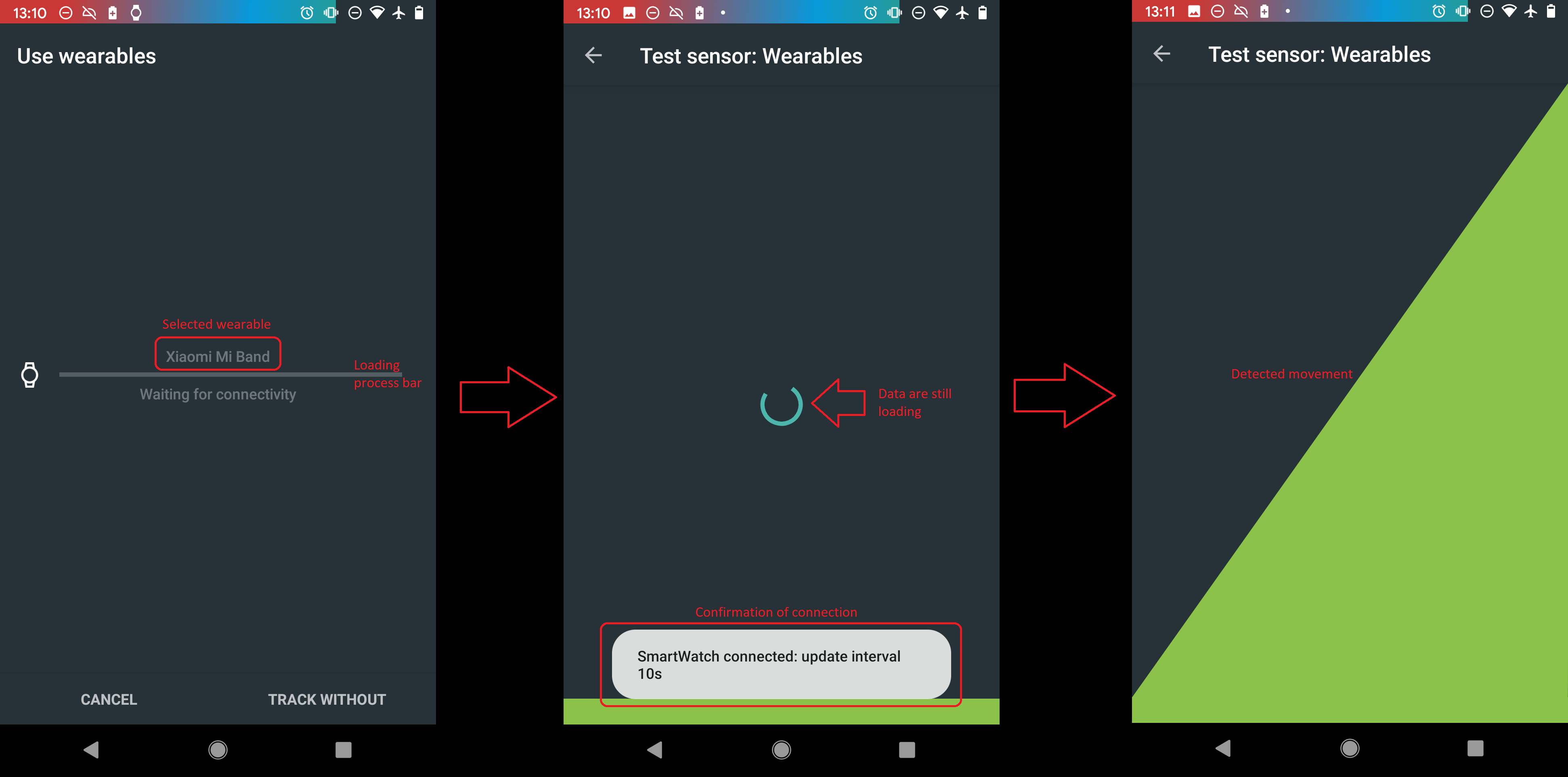 Figure 1. Test sensor (wearable)
When the test sensor is successful, you will see a green graph reacting to your movement (with a short delay, as the data are sent in batches). The graph is labeled "Test sensor: Wearable" - the app is using data from wearable.
When the test sensor fails, it will fall back into phone's accelerometer or sonar (depending on your choice of sensor). The graph is labeled "Test sensor: Accelerometer / Sonar" - the app is using data from phone's sensor.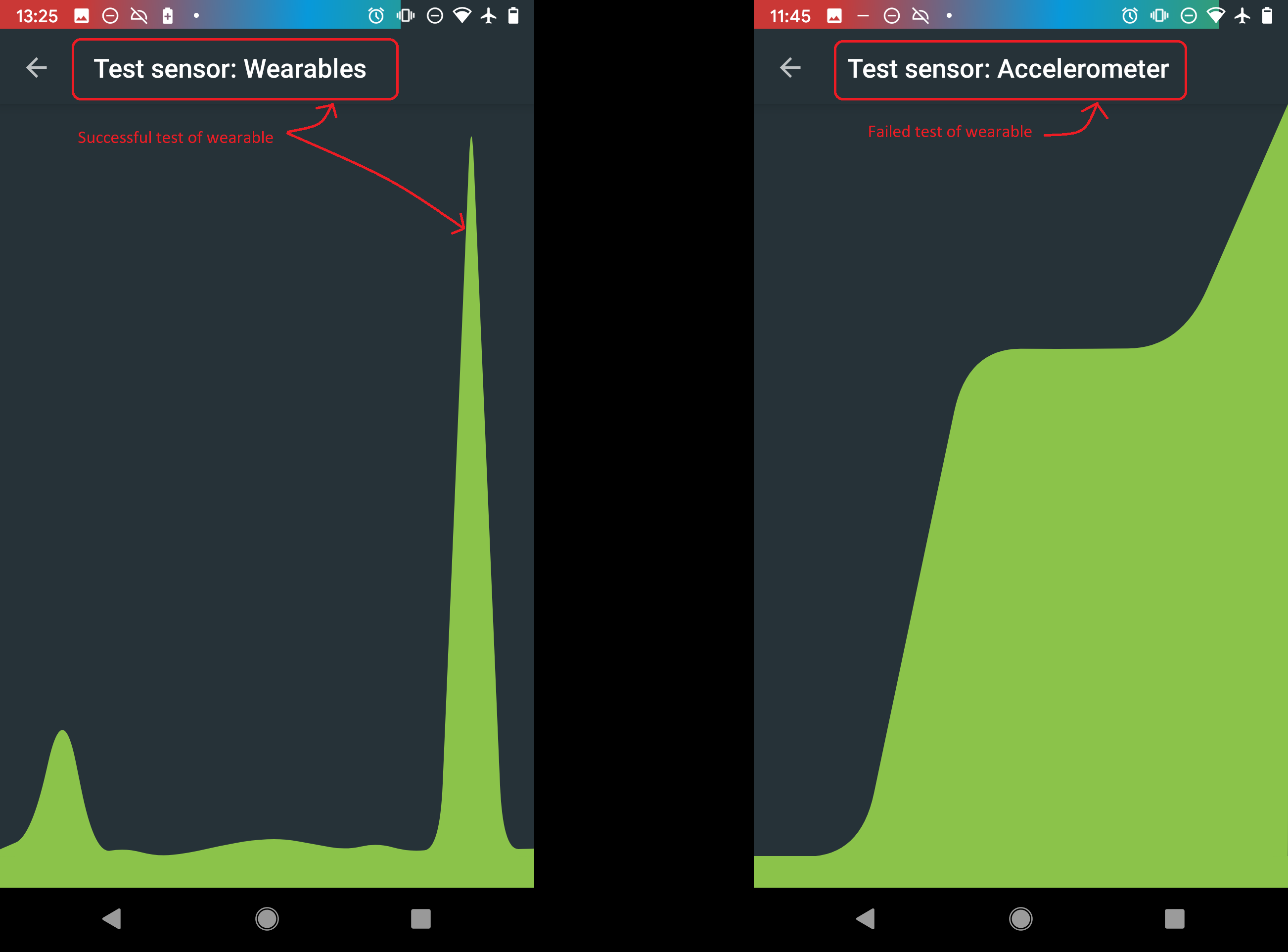 Figure 2. Successful vs failed test of wearable connection
FAQ
Cannot install app on Wear OS device
Do you support / integrate my device?
Duration is shorter, length is wrong
How do I get BT smart heart rate device work with Sleep as Android?
How does Sleep as Android (actigraphy) compare to Polysomnography?
How does the Battery saving mode in Sleep tracking work?
I do not trust the results, it is fake / generating random data
I have a dog / cat sleeping with me in bed. Will the sleep tracking be accurate?
Is sonar safe?
My watch vibrates only once
Phone gets hot during tracking
Quick guide to start with Sleep as Android
Samsung Galaxy Gear - Watch app stuck on "Start tracking"
Sonar is audible, strange sounds when using sonar
Sonar stopped working after upgrading to Android 11
Tracking crashes, stops suddenly
Tracking starts on its own
Volume goes down when tracking
Volume jumps to max when tracking
Why is Sleep eating so much battery? What about battery overheating?
Why is there a red bar / section / block in my sleep graph?
Why it is not possible to enable airplane mode automatically after sleep tracking starts?
Why sleep record data count towards the end date
Will sleep tracking work with two people in the bed?